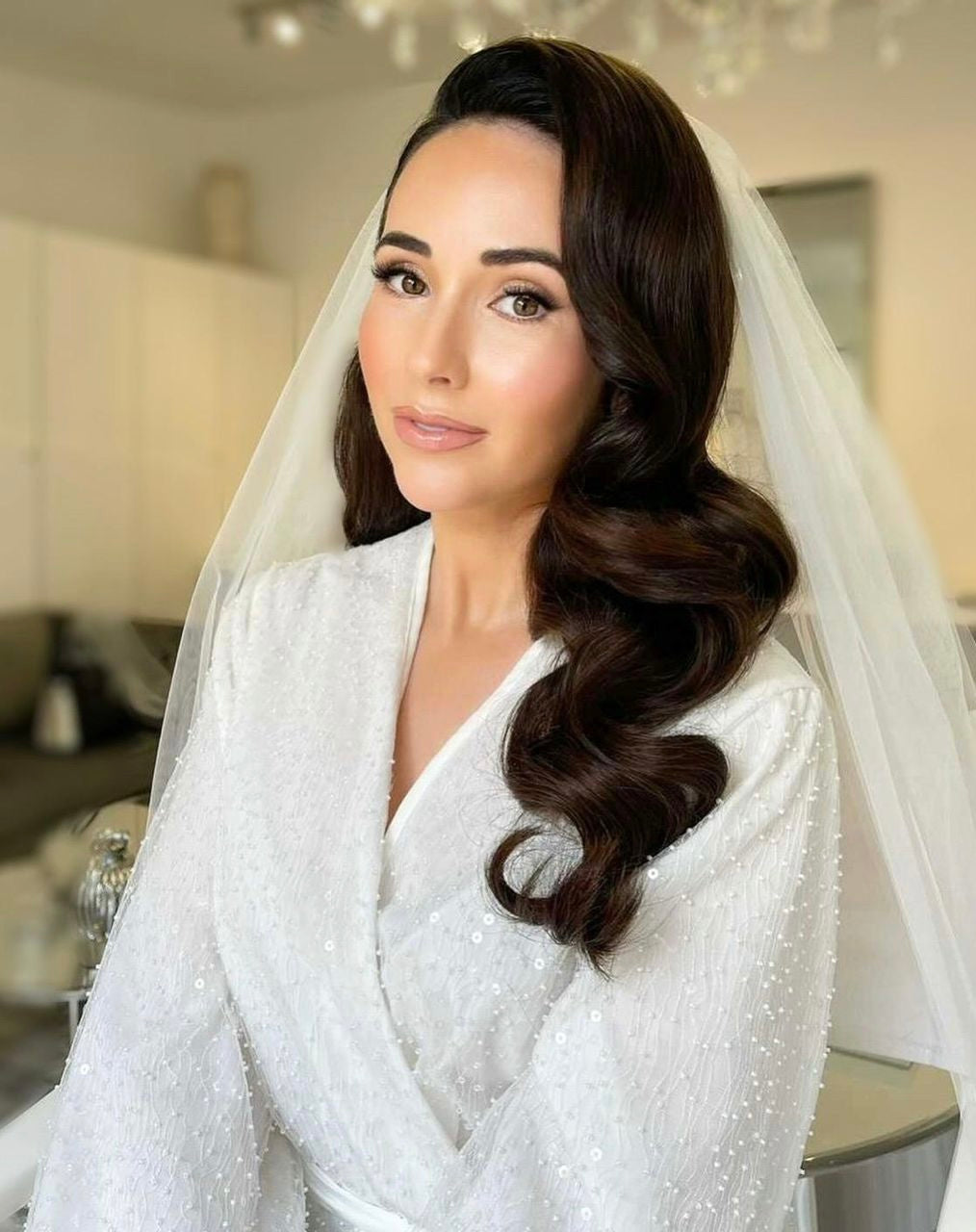 A gorgeous design and one that photographs beautifully on the morning of your wedding day!
All of our gowns have been designed by Boe personally and made here in the UK.
The sparkle gown has a fine layer of sequin embellishment, fully lined with a tie belt and bell sleeve. 
Unique and super pretty for your honeymoon too! 
£150.00.
Small
Medium
Large
Recently Viewed