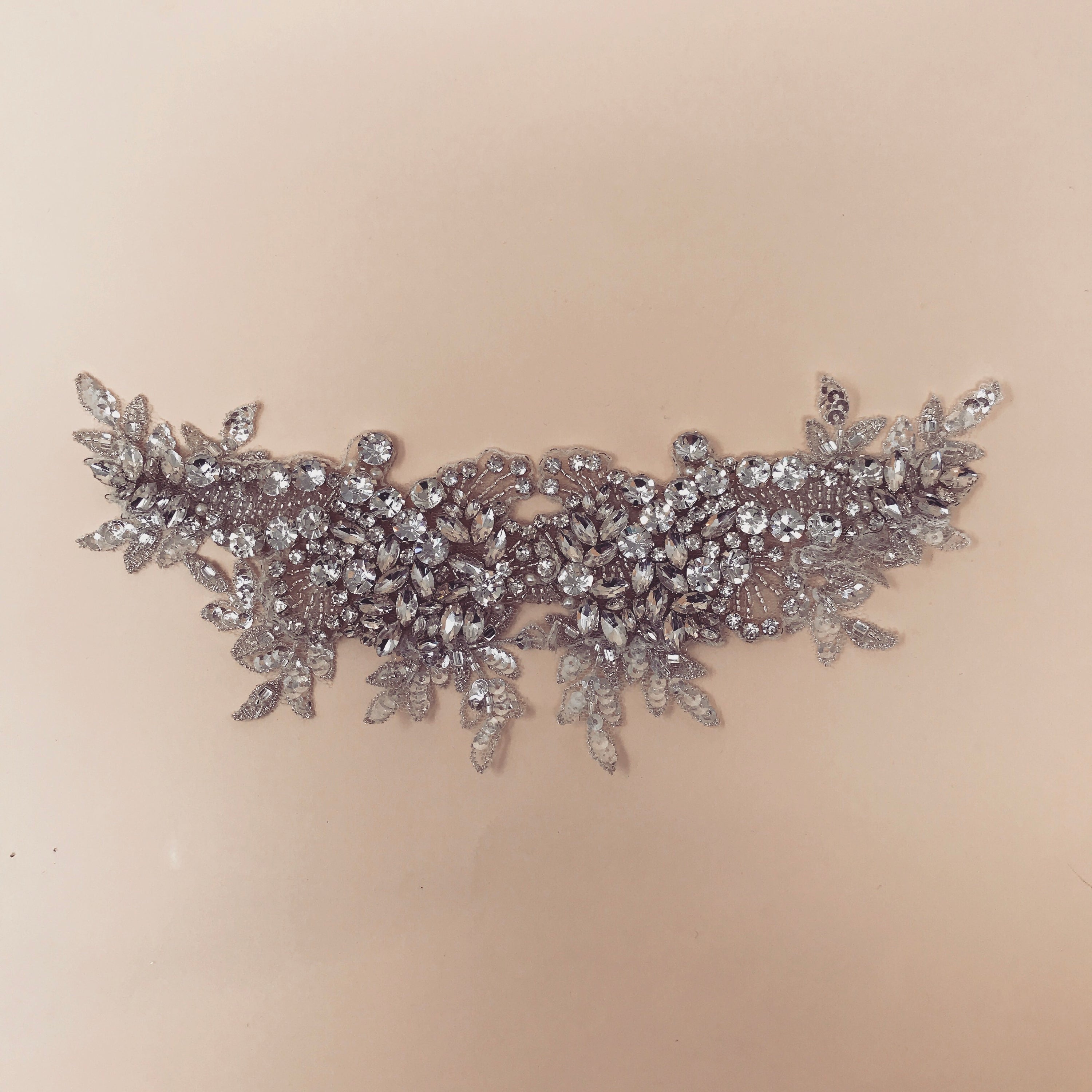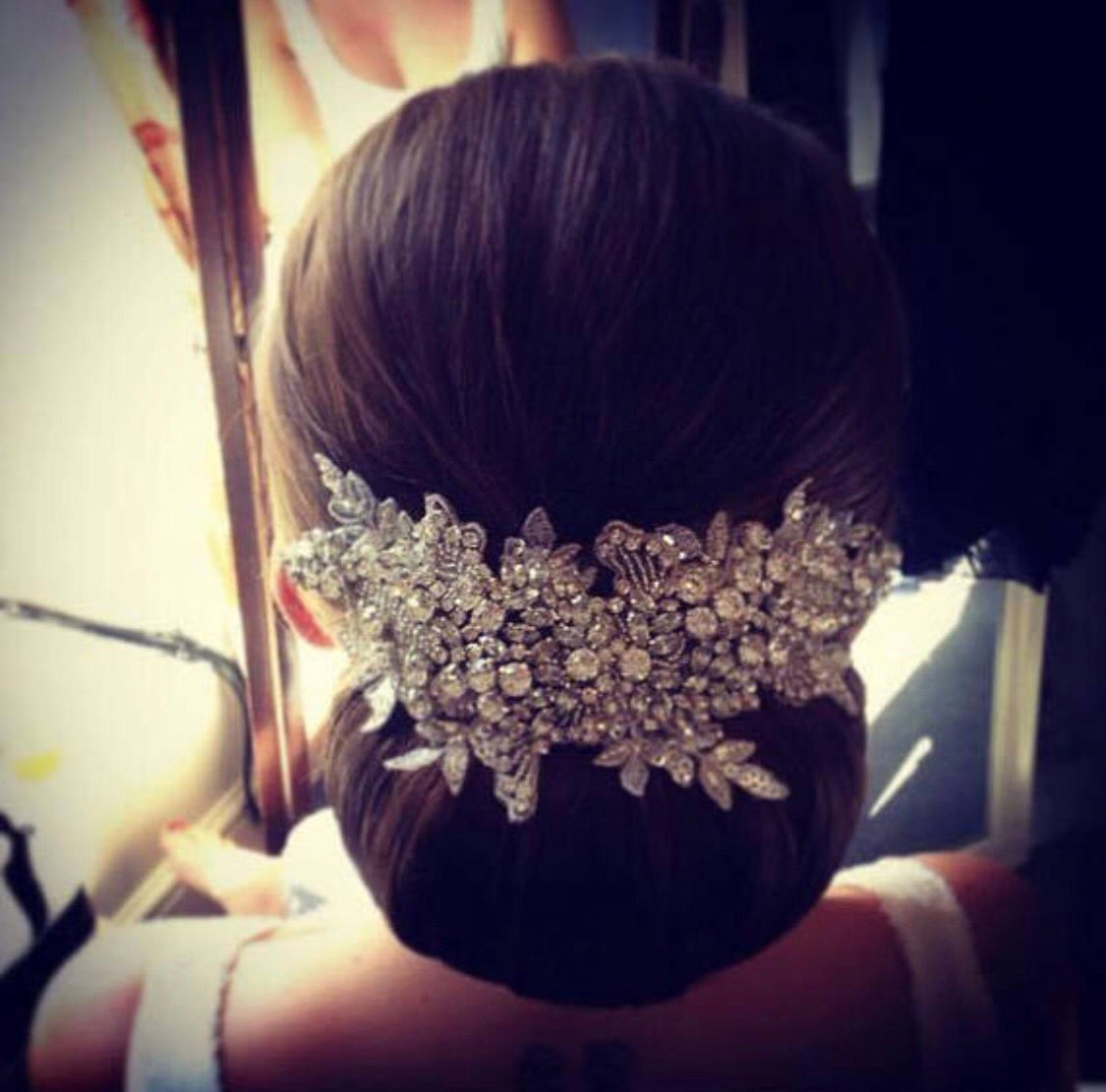 Statement Crystal Headpiece
This limited edition range from Botias is a collection of crystal hand stitched statement headpieces, made to order with in 3-4 weeks.
Custom made sizes and materials. Detachable bird cage veil optional sold separately.
A versatile headpiece with either a comb or claw clip backing. A real show stopper and high sparkle for those first dance moves!
15cm x 5cm approximately as seen.  
Recently Viewed